Are You The Ideal Candidate For Teeth Whitening?
Posted by DR. MICHAEL LUM on Jan 3 2020, 05:27 AM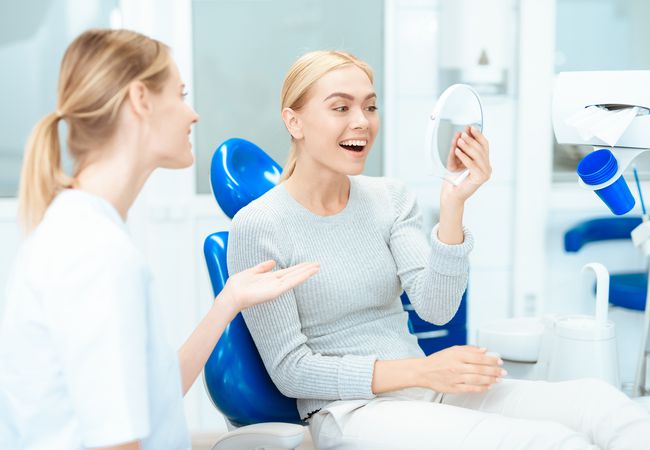 It is quite natural for the enamel to lose its luster and shine over time. This may result in staining and discoloration of teeth. Certain types of food, beverages, and medication can promote further staining, and at times, some types of dental staining are beyond our control to manage with regular brushing.

In such cases, professional teeth whitening methods can minimize discoloration restoring the color and aesthetics of your teeth, thereby restoring your smile to its former glory. 
What is Professional Teeth Whitening?
Professional teeth whitening is a cosmetic dental procedure that helps produce optimal results in a comparatively short time. The cosmetic dentist would make use of whitening gels and laser light. Application of the whitening gel releases oxygen molecules that acts on stains and discoloration. This helps remove any surface stains bringing back the enamel's original color. Patients can opt for either professional or at-home teeth whitening.
Who are the candidates that are ideal for teeth whitening?
The ideal candidates for teeth whitening are patients who do not have existing dental fillings, restorations and have a healthy set of gums.
It's also essential to know that teeth whitening treatment would not be right for everyone as certain restrictions such as age, allergic reactions, and physical conditions may limit patients from acquiring cosmetic procedures. Teeth whitening may not be recommended for the below candidates:
Patients who are pregnant
Children below the age of 16
Patients suffering from oral diseases such as tooth decay, cavities, periodontal disease
Patients who may be allergic to bleaching agents
Patients with tooth sensitivity
Patients with existing restorations such as fillings, crowns, dental implants, and bridges
Still, Want Perfect White Teeth?
Regardless of whether your teeth are perfectly healthy or not, it might still be possible for you to get the smile of your dreams. Your dentist can work on your enamel and gums to get them stable and functioning enough so that they can withstand the effects of the teeth whitening procedure. 
Find out more about our cosmetic dental treatment by requesting an appointment with us. Schedule an appointment or call us at 408-262-1710 to have a consultation with Dr. Lum, and we'll be able to guide you further.