Dentures for Tooth Replacement
Posted by DR. MICHAEL LUM on Aug 13 2021, 11:55 AM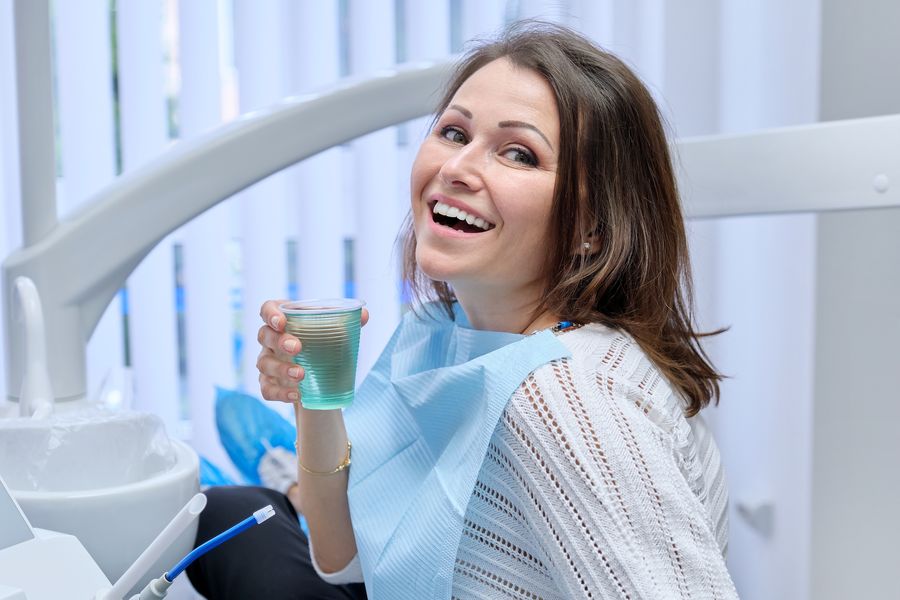 If you are looking for a replacement for your missing teeth, dentures could be the right choice for you. A removable prosthetic, dentures are made of acrylic, porcelain, resin, and resin mixed with metal attachments. At Michael Lum DDS, dentures that resemble natural teeth are provided for all patients who need them. 
Types of Dentures
There are two major types of dentures, partial dentures, and complete dentures. 
Partial dentures:It is made for patients who have lost a tooth or two and require replacements. It is held by internal attachments that help to keep it in place. 
Complete dentures: It is applicable for patients who require the replacement of the full set of teeth. Once all the teeth have been extracted, the dentures are fixed for eight to twelve weeks. 
The Procedure of Fixing Dentures
The patient will undergo a dental checkup to see if dentures are the option for them. Some patients might require complete dentures while others will only require partial dentures. The dental impressions of the patient are taken to get accurate measurements of their teeth. The digital mold of the teeth is then sent to the laboratory where the dentures will be fabricated. The entirely fabricated dentures are fixed onto the gums. The change in fitting, if any, can be fixed to fit perfectly on the gums. 
Aftercare for Dentures
Once the dentures have been fixed inside the mouth, ample care has to be provided to maintain it. A soft denture brush needs to be used to clean them gently. Removable dentures can be soaked in denture cleansing liquid for the night and worn in the morning after brushing them. It is necessary to make sure that the dentures are not dropped on hard surfaces where they could break or crack. Proper care increases the durability of dentures. 
Benefits of Wearing Dentures 
Dentures are customized according to the measurements of each person's mouth. It is a comfortable option for tooth replacement. 
They have a natural look that fits with the natural teeth. It is also lightweight, which increases the comfort of chewing while eating.
Dentures are removable and can be cleaned carefully and fixed to the gums when required.
It is a cost-effective treatment for tooth loss. Other treatments like dental implants are more expensive than dentures.
Michael Lum DDS, located at Milpitas, CA, provides dentures and other dental treatments. Book an appointment with the expert dentists for a complete dental checkup.