Cool Facts About ClearCorrect That You Probably Don't Know
Posted by DR. MICHAEL LUM on Dec 24 2019, 03:31 AM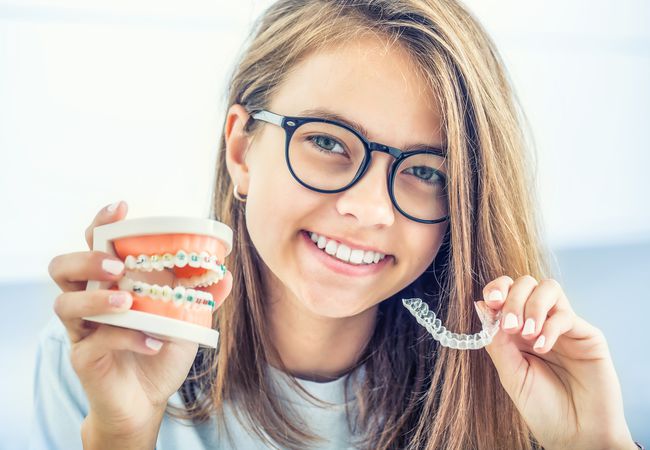 Do you have teeth that may be extending itself a bit too forward, backward, are crowded, overlapping, or gapped? It's about time patients realized that their oral condition might not just be a cosmetic problem. When teeth are poorly aligned, it not only affects the function of the jawbone. Misaligned teeth can also lead to painful oral maxillofacial conditions such as temporomandibular joint disorders (TMD), and sometimes, even digestive issues.

Treating your orthodontic case can be proceeded either via traditional methods or by using ClearCorrect dental aligners. Patients are being fonder of the clear method of straightening teeth with ClearCorrect. These custom-designed dental aligners can shift teeth quickly and discreetly. Our cosmetic dentist in Milpitas, Dr. Lum, is a provider of ClearCorrect. Here are some interesting facts of ClearCorrect that he'd like to share:
1. You can barely notice them
ClearCorrect is known for its clear aligner trays that are usually custom-designed to fit the jawbone smoothly. The aligners fit perfectly that it's almost impossible to recognize whether you are wearing them or not.
2. ClearCorrect repairs and restores alignment issues
The oral appliance can restore malocclusion and alignment problems such as overbite, underbite, and crossbite. The in-built technology that helps shift teeth allows complex tooth movement without the need for traditional braces.
3. ClearCorrect offers faster results
Using the traditional method to treat malocclusions and shift teeth into alignment may take time. With the help of ClearCorrect, patients can expect to have straighter teeth in about 12 to 18 months.
4. ClearCorrect Offers Comfort
Engineered and designed out of material that is soft and smooth, ClearCorrect can offer extreme comfort while gradually moving your teeth into the right alignment. Patients needn't worry about loose wires or sharp metal brackets as it is while using traditional braces. 
5. Take Selfies With Confidence
Since ClearCorrect is removable and needn't be worn throughout the day, patients can always remove them while eating or while taking cute selfies. ClearCorrect can also be taken out while attending functions or special occasions.
6. ClearCorrect is perfect for teenagers
As we all know, being a teenager is difficult. They are always mindful of their looks, and wearing an oral appliance for a day would be the last thing on their minds. ClearCorrect is aware of its users and is designed to give patients the best. Its translucent nature is hardly noticeable. Being removable, patients would know when its time to switch to a new aligner.
7. Insurance can cover for your treatment
Are you or your child suffering from dental problems? Your dental insurance can take care of part or all of the treatment cost. Visit Dr. Lum to know more about our services.
Find out more about our cosmetic dental treatment by requesting an appointment with us. Schedule an appointment or call us at 408-262-1710 to have a consultation with Dr. Lum, and we'll be able to guide you further.